The following error might occur, when restoring backup from Symantec Backup Exec 2010 in Microsoft Exchange 2007 environment.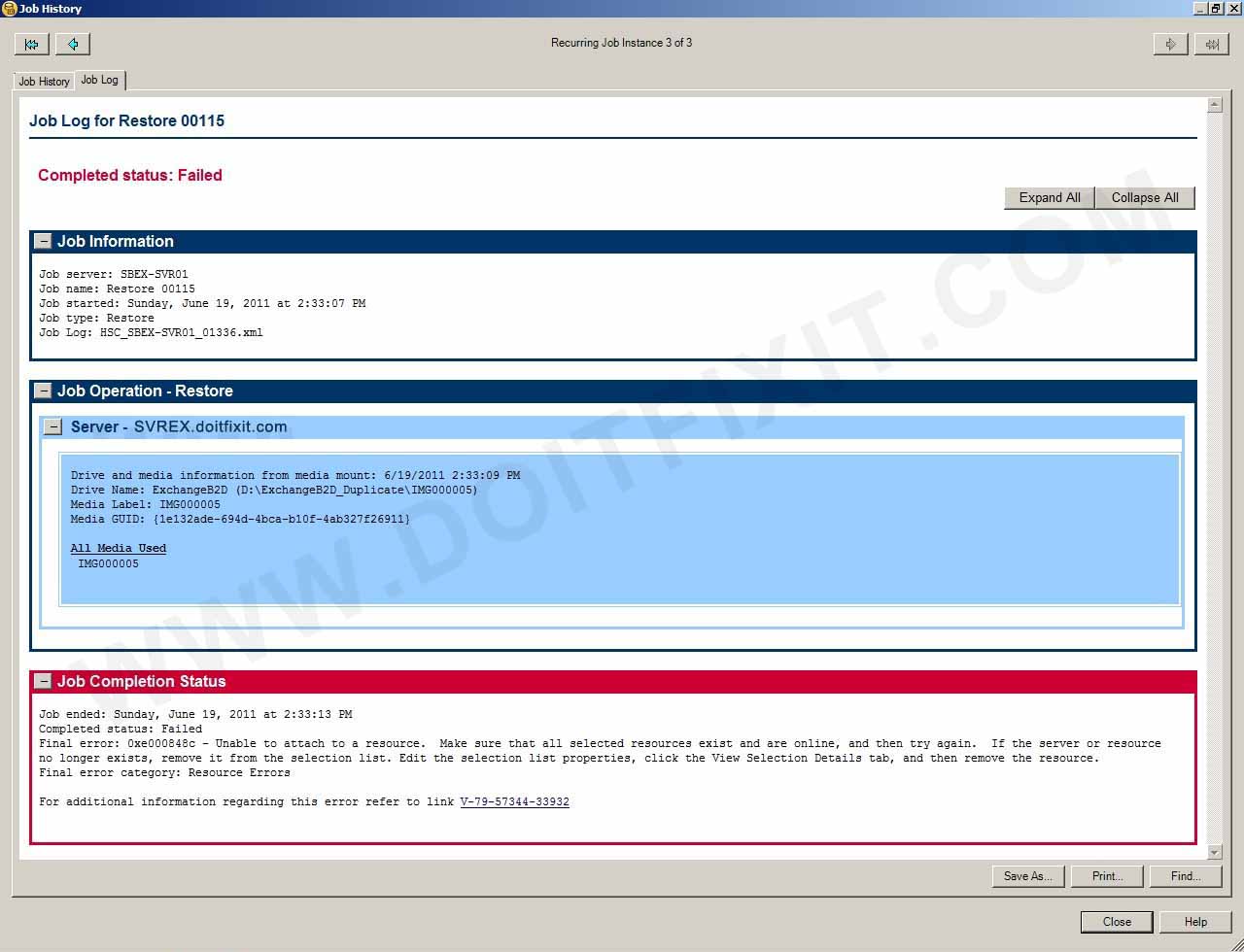 Final error: 0xe000848c – Unable to attach to a resource. Make sure that all selected resources exist and are online, and then try again. If the server or resource no longer exists, remove it from the selection list. Edit the selection list properties, click the View Selection Details tab, and then remove the resource.Final error category: Resource Errors
For additional information regarding this error refer to link V-79-57344-33932
Let's Fix it:
The reason for the above error message is Backup Exec server is trying to find the exchange server but it unable to find the server.
So we have to add two host records to the host file on both servers. (Exchange Server and Backup Exec Media server)
Go to: C:\Windows\System32\drivers\etc and open "hosts" file with notepad.
Add 2 hosts record with FQDN and Host name.